Course Description

The Gift of Seeing: Introduction to vision discusses vision development and terminology, common conditions of the eyes, and ways to support individuals with visual challenges, specifically children. The learner will be introduced to how vision develops and works, how to recognize possible vision concerns, various forms of vision screenings that can be used to assess an individual's vision problems, and adaptations and assistive technology that help individuals with visual impairments grow, learn, and thrive. These strategies will support people with delayed visual skills or eye impairments as well as those with more complex needs and significant vision impairments. 

The six lessons included are: Introduction to the Little Light House; How Do We Learn to See?; Common Conditions of the Eye; Vision Screenings and Examinations; Strategies for Vision Interventions, and Movement Equals Learning. There are quizzes after each section and a final quiz at the end of the course. To receive a Certificate of Completion for this course from Little Light House (LLH), the learner must score an 85% or higher on the final quiz. The certificate will be issued after the learner successfully completes the quizzes, the course is evaluated, and the feedback form is submitted. Quiz completion is not required if the learner does not wish to receive a certificate.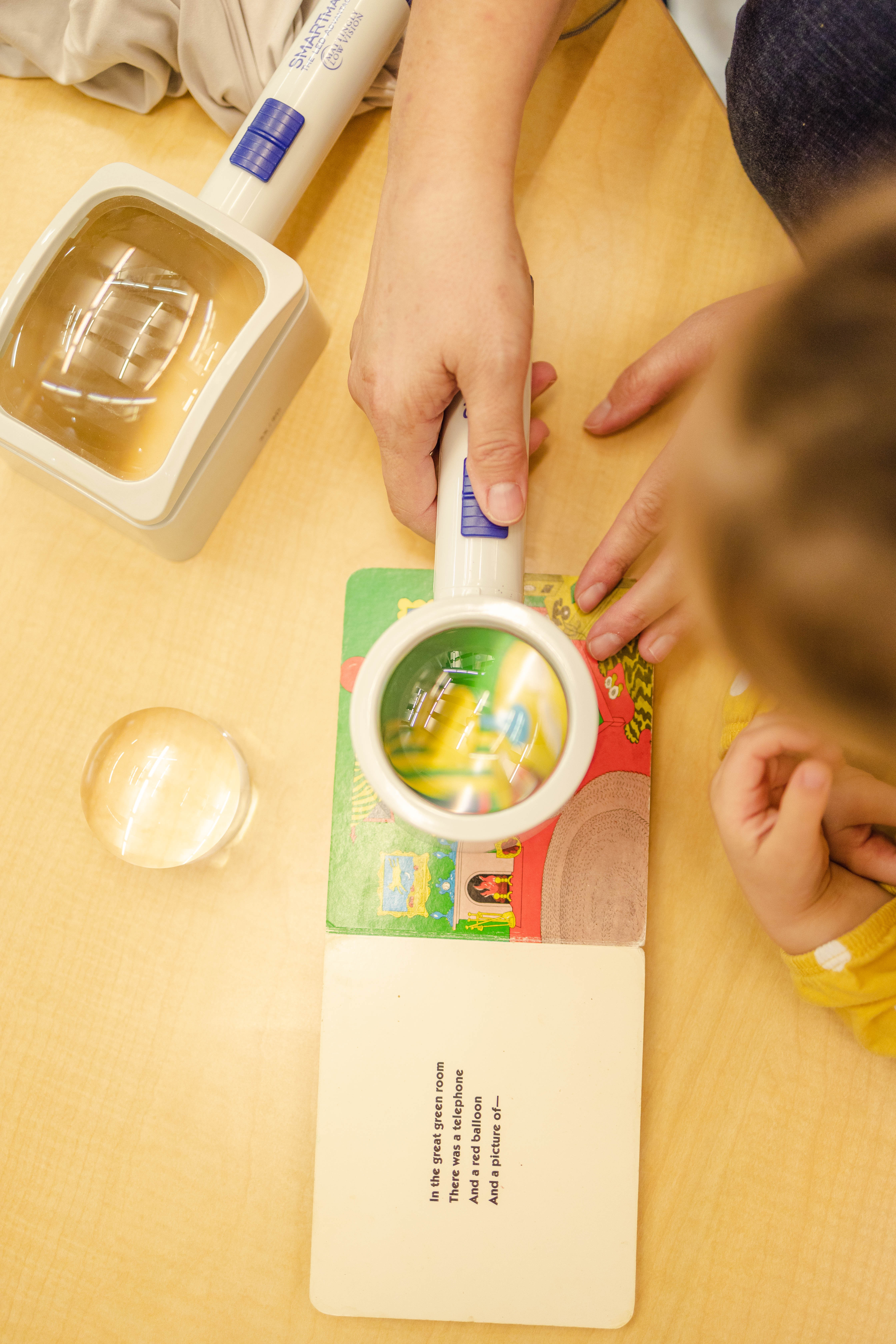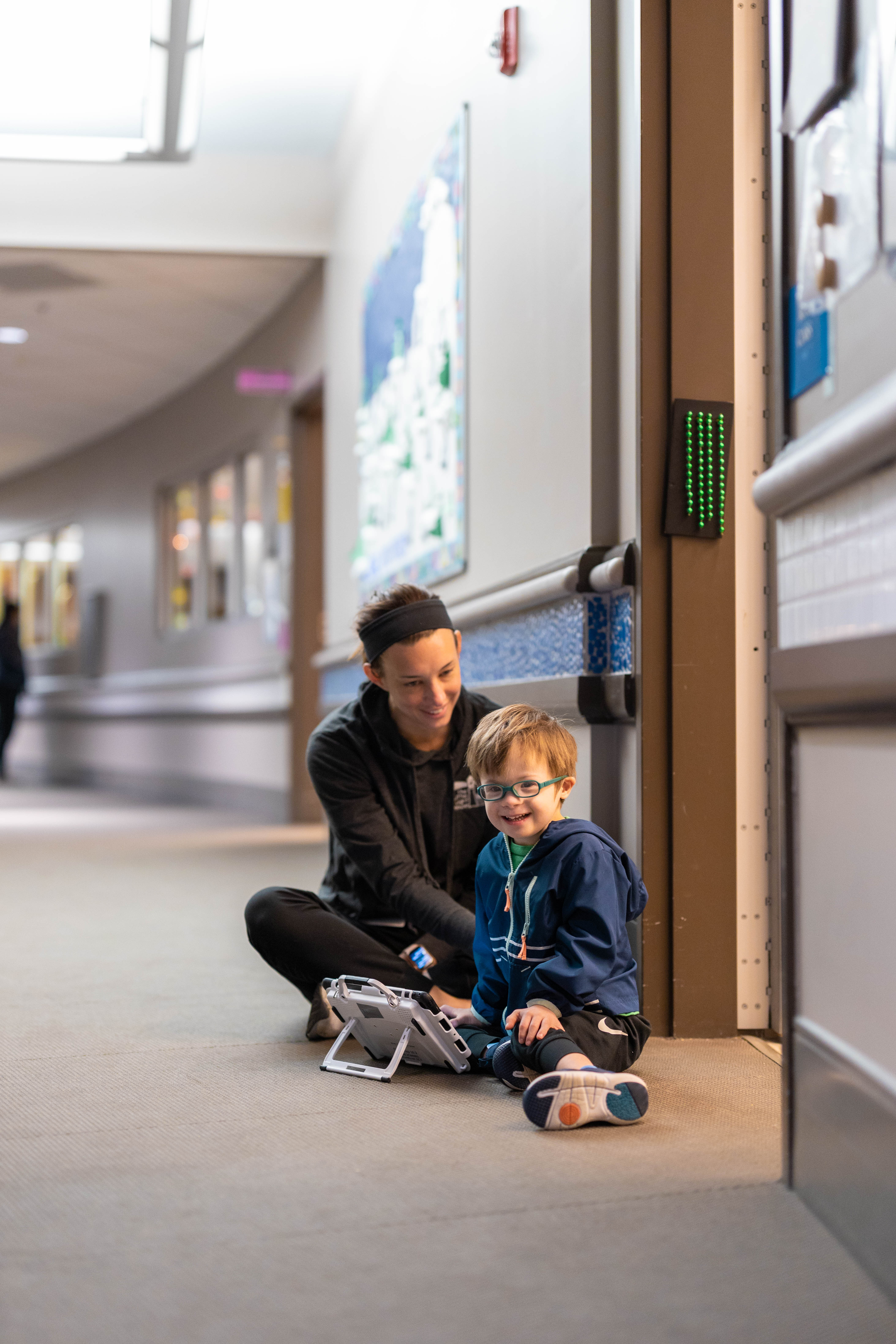 Become familiar with the mission, vision and purpose of Little Light House.

Possess a basic understanding of the visual system and how it develops.

Understand the complexity of the visual system including visual acuity, visual fields, visual skills, and their relationship to one another.

Identify how a child develops various vision skills and how deficiencies in those skills may impact other areas of development.

Recognize the importance of proper and enhanced lighting in learning environments.

Understand visual behaviors or "red flags" that may require further screening by a professional.

Learn about visual "screeners" to help determine if vision might be affecting learning.

Identify strategies to support a student with visual deficiencies in the classroom and/or home.

Explore the relationship between the visual and vestibular (movement) systems and the importance movement plays in learning.

Identify different types of sensory, motor and visual skills necessary for reading and writing.
Primary Authors

Lynda Crouch, MS CLVT/ATP/MOT Perkins-Roman CVI Specialist
Lynda Crouch is a certified, low vision therapist and assistive technology professional. Along with working at Little Light House, Linda contracts with school districts, therapy clinics, and the Oklahoma State Department of Rehabilitation Services to serve individuals of all ages with vision impairments. She has also worked for 3 years at a low vision clinic with a low vision optometrist. Lynda holds a Master's degree in Occupational Therapy from Texas Woman's University and is licensed in the State of Oklahoma. She has received Perkins-Roman cortical vision impairment endorsement. Additionally, she holds a low vision therapist certification from the Academy for Certification of Vision Rehabilitation & Education Professionals (ACVREP) and certification as an Assistive Technology Professional from the Rehabilitation Engineering and Assistive Technology Society of North America (RESNA). Additionally she served as a contributor for standardizing the Test of Visual Perceptual Skills 4th Edition. For over 30 years, Lynda has served individuals of all ages with vision impairments throughout the community, in therapy and low vision clinics, and in school settings. It is her passion to help teachers, therapists, and parents understand vision impairments and interventions that can help individuals reach their full potential. 
Julia Wilson, PT Physical Therapist
Julia B. Wilson graduated with a Bachelor of Science degree in Physical Therapy from the University of Oklahoma in 1973 and is licensed to practice physical therapy in the State of Oklahoma, USA. Her pediatric focus is in Certification in Neurodevelopmental Treatment of Children with Neurological Disorders and NDT Advanced Baby Treatment. She also pursued advanced training in lower extremity orthotics and gait disorders. She is a lifetime member of American Physical Therapy Association and Oklahoma Physical Therapy Association, and has held multiple leadership positions and appointments. Julia spent over 35 years in pediatric private practice as an owner/therapist prior to joining Little Light House's therapy team in 2007. Over the years, she has served in the Children's Services area as a Physical Therapist, Director of Therapy Services, and Senior Director of Children and Family Services prior to stepping into her current role as the Academy Coordinator and Trainer. She was awarded the Pediatric Provider of the Year in 2018 by the Oklahoma Association of Neonatal and Pediatric Therapists (OANAPT). Along with these roles, Julia has participated in multiple overseas training trips to the Sunbeam Center in Johvi, Estonia through the LLH National & Global Impact program, to train and consult with other professionals around the world. 
Hannah Jimenez, MS
Hannah Jimenez graduated from Oklahoma State University in 2015 with a Bachelor's degree in Elementary Education with a minor in Music. She holds a Master's degree in Teaching, Learning, and Leadership with an emphasis in Special Education. She also holds credentials as a Master IEP Coach and was voted Teacher of the Year at Cedar Ridge Elementary in 2020. Prior to joining Little Light House, Hannah taught Special Education in the public school and community college settings and assisted with the "His Heart" special needs ministry at CrossPoint Church in Sand Springs, OK. Hannah currently serves as the Special Education Teacher & Trainer on the National and Global Impact team at Little Light House. She provides training to churches on how to offer special needs services, writing courses for the Online Academy, and teaching Early Intervention evening classes at First Presbyterian Church in Tulsa. Hannah's greatest passion is helping individuals with disabilities access their community, school, and church. 
Ann Chinworth, BA in English, Editor
Ann Chinworth graduated with Bachelor degrees in English Education and Spanish from Oral Roberts University in Tulsa, OK in 2017. Since then she has worked in a variety of settings, teaching Language Arts in the public schools, working locally and overseas with youth, and expanding her online content creation skills. Ann joined Little Light House's Department of Development in 2018 as the Grant Writer and later assisted with fundraising on the events team. Since then, she has transitioned to the National and Global Impact department, serving as the Outreach Coordinator. She works with the team to compile information from Little Light House's 50 years of experience into helpful resources and trainings for professional contacts, parents and educators worldwide through the online Training Academy and Church Collective program. Ann has a passion for people and helping connect them with the resources they need to feel confident, happy, and ready for the future.
Check your inbox to confirm your subscription